The key benefit of using GetPosition app is the overview it provides to users of what is/isn't happening right now. Being kept up-to-date is extremely important in today's hectic times – by using correct information you are capable of cutting your operational costs dramatically and not losing track of your company fleet – wherever you may be.
GetPosition in your pocket
In order to make the app widely available and to enhance its variability of usage, the app is supported by Android and iOS platforms. Thus, GetPosition is at your disposal when you need it; all it takes is mobile data or Wi-Fi connection.
Since mobile data schemes are getting to be a common feature of smartphones and tablets these days, it is possible to use the app with no time- or location limitations.
Moreover, GetPosition provides the interface which is available on an internet browser. There are various ways how to check your LogBook, follow the routes or be notified on any emergency events.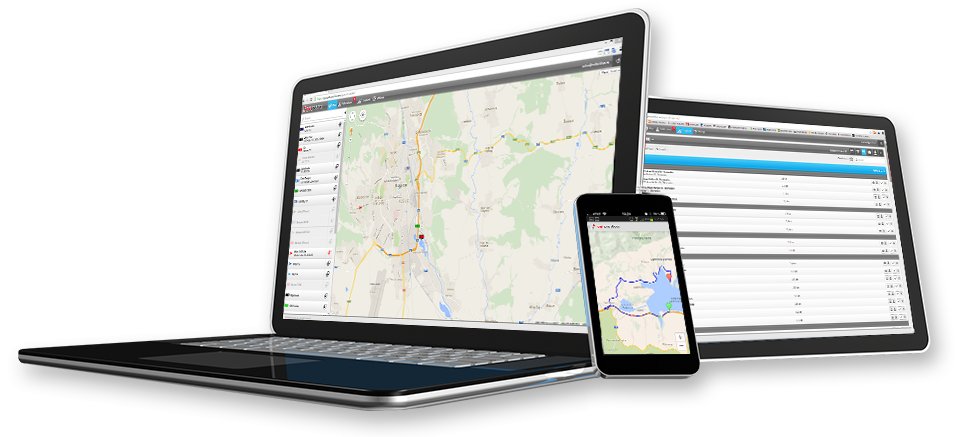 The best app is the one you barely know of
The great feature of GetPosition is the fact that there is no need to care about it. It means the app takes care of all the important stuff for you – and you are left with more time to run your business.
It is not necessary for you to constantly monitor vehicles' positions. If "nothing is happening", it is a good sign telling you everything is alright. A brief check on the routes and kilometres covered in LogBook will be enough (e.g. at the end of a month or a quarter).
Once "something is happening", by having your application set up the right way you will learn about the proceedings in no time. You do not have to check the app on a regular basis – GetPosition will have you notified of unusual events.
The great benefits of GetPosition are its notifications. They will prevent you from spending too much of your time and energy on checking your fleet.
Experience all the benefits of GetPosition with LogBook and notifications with a month's free trial!
Basic functionality, including Current Position on the map is free forever!